The iPhone is certainly the gadget of the moment, despite making a nano-reef look cheap. But what if you're a fish fanatic and an iPhone owner? Can you have the best of both worlds?
Well, yes, because for some reason iPhone app developers love tropical fish. Perhaps it's the iPhone's shiny screen that looks so much like the front of a fish tank? Or maybe it's because iPhone developers work so hard, they never get home to see their own aquariums.
Here are five iPhone and iPod Touch applications (some free, some not) that will put a fish in your pocket.
Freshwater aquarium V1.03
As best I can tell from the several rather poor YouTube videos, Freshwater Aquarium is a pretty cool virtual aquarium application. There's more information at Freshwater Aquarium.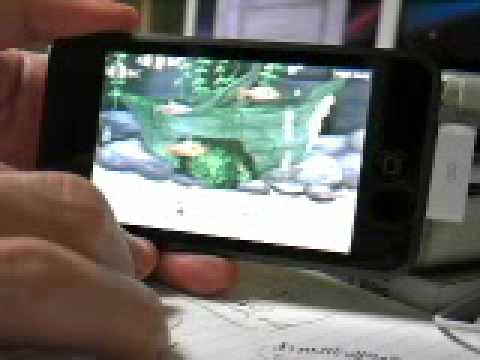 iGoldfish
This falls into the sweet-but-silly category. Like those applications that have a girl in a bikini wash your iPhone's screen, it looks fun for as long as you've friends left to show it to. No website available.
Coral reef video from vWallpaper
There's a few of these moving iPhone wallpapers about. Not great for your iPhone's battery life, I suspect.
Koi pond
This looks the most impressive of all the fishy iPhone apps released so far – the water effects on the pond's surface are amazing. More information at the Koi Pond website.
Pesci Marini
Okay, so I cheated to get us up to five applications, and this one is actually more of a reference guide. In mitigation, it looks the most practical use of all – if you can speak Italian. Perhaps someone could offer to translate it into English for the developer?
Do you know of any other fishy iPhone apps? Please share the details in the comments below, and I'll update this article over time.
Check out Katy's Tropical Fish Guide for more aquarium info.