I love the rockwork in this innovative Fish Only With Live Rock tank: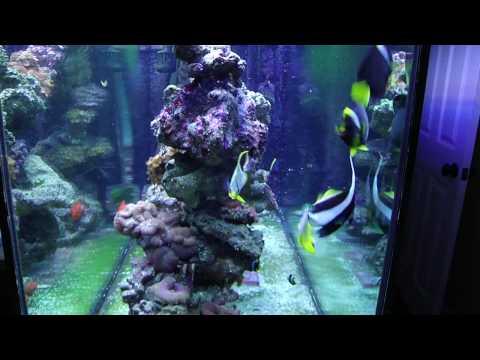 Actually, despite the name the tank clearly has a few soft corals, too.
Tanks like this are cleverer than they look. They're not just pleasing on the eye — keeping the decoration in the middle like that effectively doubles the territory, and keeps fish out of each other's sight.
The drilled rock has been pinned together using plastic rods. A fair bit of effort, but worth it!
Read the Ultimate Secrets To Saltwater Fish And Invertebrates.