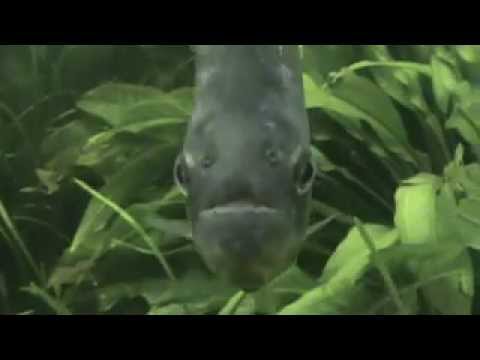 Cute new video of a piranha, which is apparently turning to eating some of the tropical plants its lush aquarium home. Maybe it thinks it's a silver dollar (a similar looking relative from the characidae family, which like its more famous cousin, the Pacu, is also vegetarian).
Love the dense look of this tank.
Check out Katy's Tropical Fish Guide for more aquarium info.