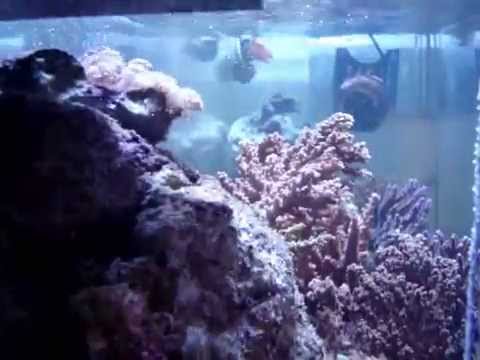 For me, the highlight of the August issue of Reefkeeping Magazine is a pointer to a thread on sister site Reef Central discussing how to build the DIY Wavebox shown above.
Not because I fancy having a go myself – I'm terrible at DIY and have trouble just fitting pipes to an external filter without flooding the house – but because I live in awe of those who can. If I could cross my reef tank lore with their way with a buzz saw… Ah dreams.
Other good stuff to head over for includes a 280 gallon SPS-focussed tank of the month, an article on dosing vodka in reef tanks, and a profile of the often overlooked White Tiger Goby, Priolepis Nocturna.
Read the Ultimate Secrets To Saltwater Fish And Invertebrates.